drawnhendrix i had the pleasure of being a part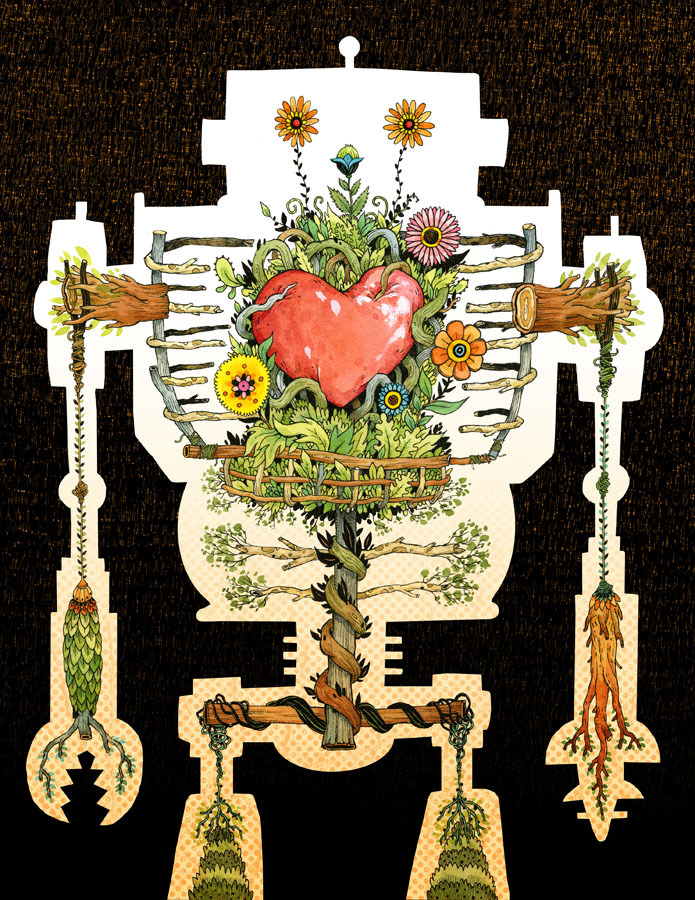 I had the pleasure of being a part of a brand new science magazine, Nautilus. I was asked to illustrated seven articles and the cover. Over the next few days, I'll be posting my images from the debut issue, which focused on the question of human uniqueness in the universe.

First up, this image above, is about creating empathetic robots.  
This is a great image, but man - you should check out the new science magazine John is drawing for, Nautilus. Interesting articles, and a really compelling site design.