Halloween 2017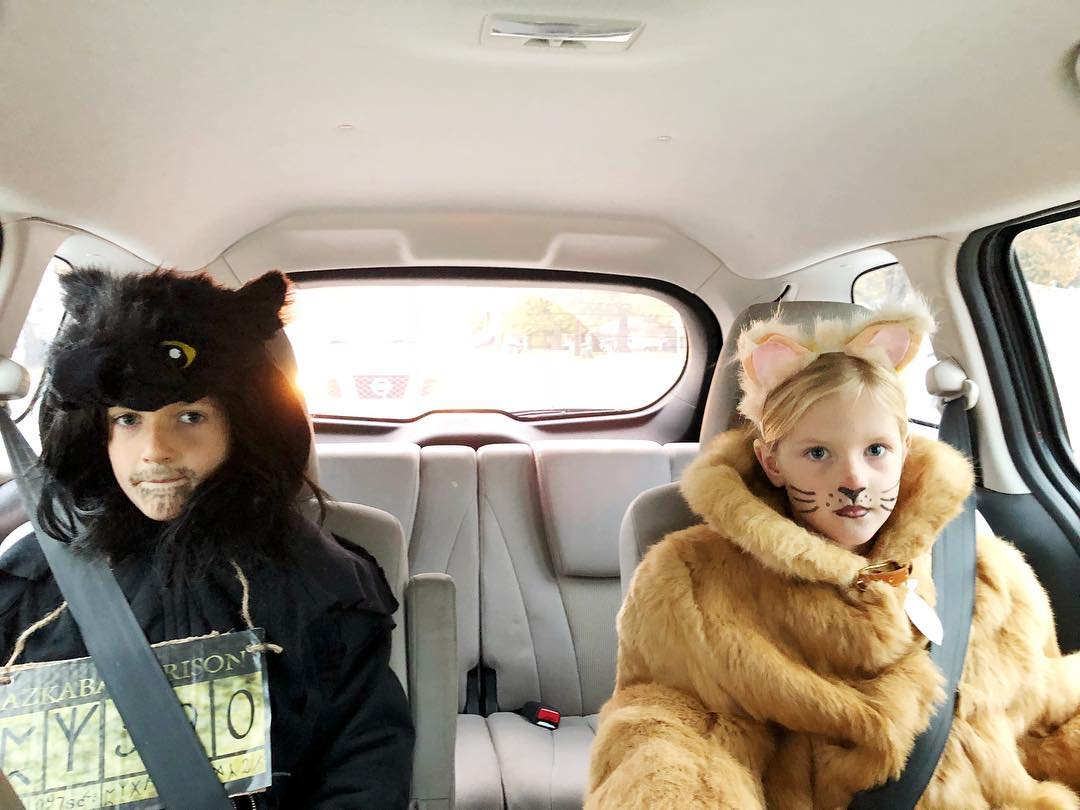 This year for Halloween the kids chose Harry Potter-themed costumes. We've been reading thru the series this fall, and the third book was a a big hit (of course).
Trudy wanted to be Crookshanks, which is a fairly standard cat costume. But Erika found a way to make it fabulous, tying in the giant Margot Tenenbaum coat they found at a thrift store last spring.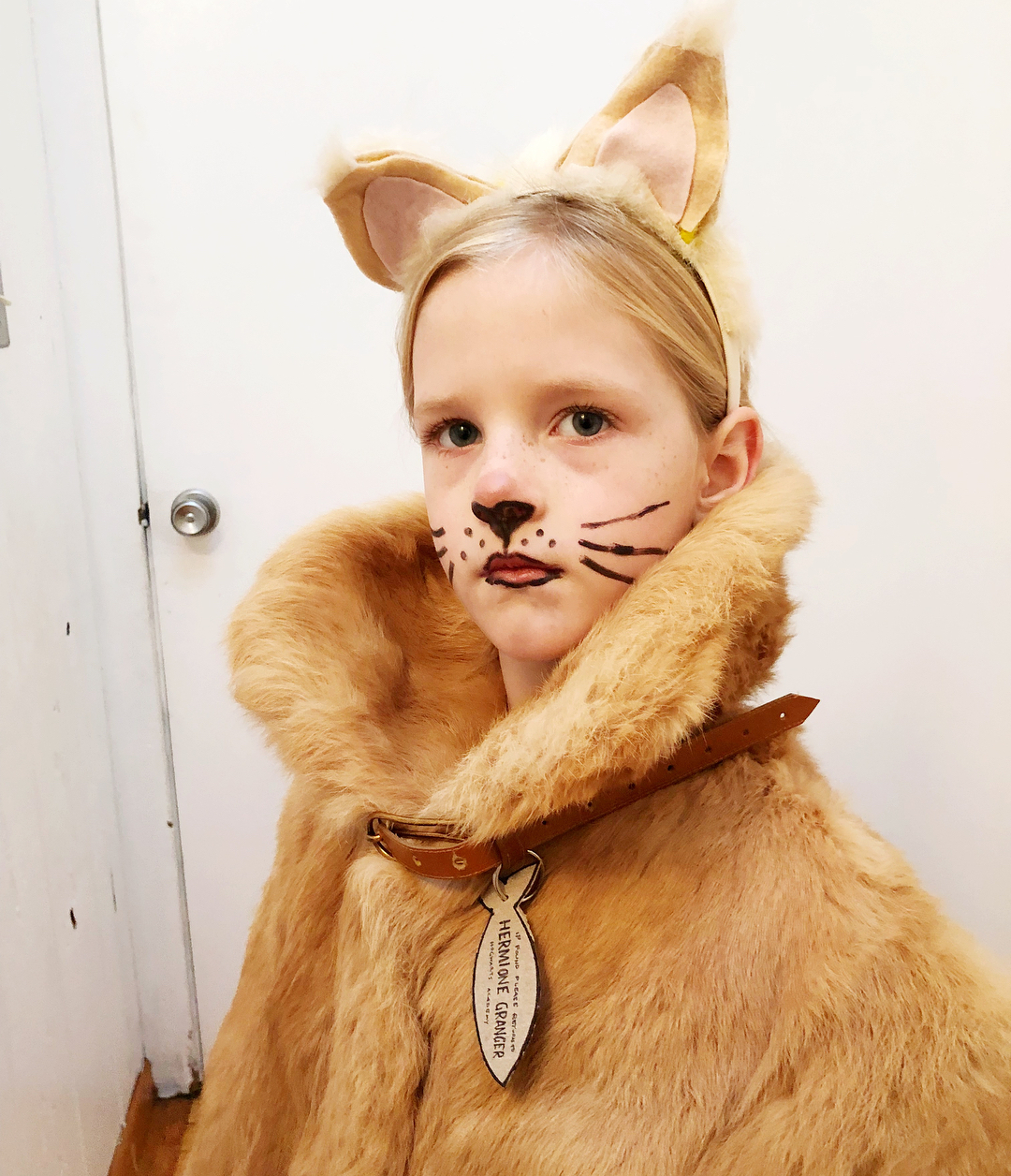 Felix was Sirius Black, the wizard who escapes from prison and can also turn into a dog. Erika and I collaborated on the transformation - I sculpted a dog's head, and she sewed it onto a hoodie for the transformation. She did some major magic applying the dog fur.