SF 201902
Duty calls, and in February I had a short work trip to San Francisco to see our longtime clients there; this time we finally got to meet at their Oakland office. Josh and Nate came too, and since it was Josh's first visit to San Francisco we made sure to get in some sightseeing, too. The weather was gorgeous - sunny and in the fifties, perfect for a lot of fast walking around.
We arrived at OAK, dropped our bags at the airbnb in Oakland, and hustled across the bay, and then across the peninsula, to Sutro Baths, which I'd never seen before. It was really windy, and cool to see the ruins but also get my toes wet in the ocean again.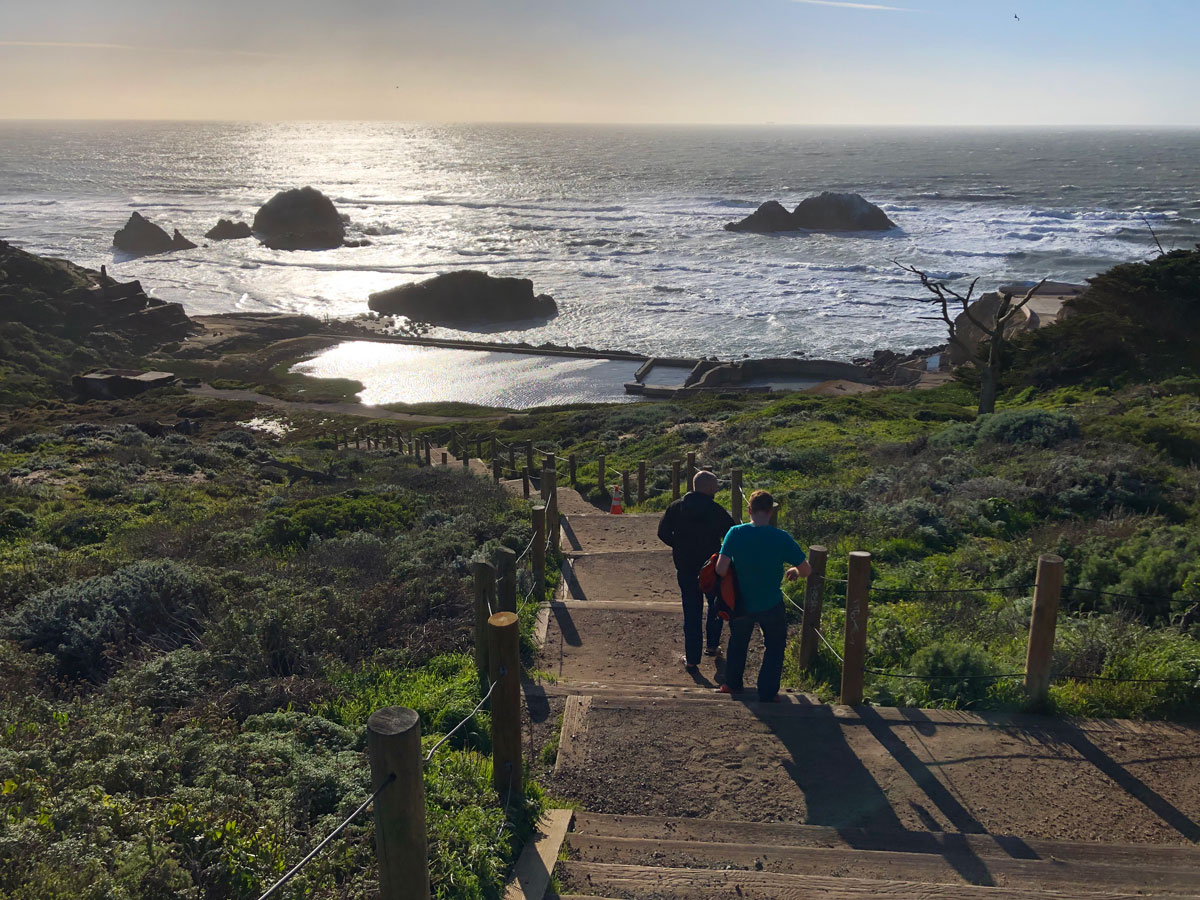 Then we skipped across the Golden Gate bridge to Battery point - I'd never been up there, but you get a great view of the city framed by the bridge, and we caught it just near sunset so everything was lit up beautifully.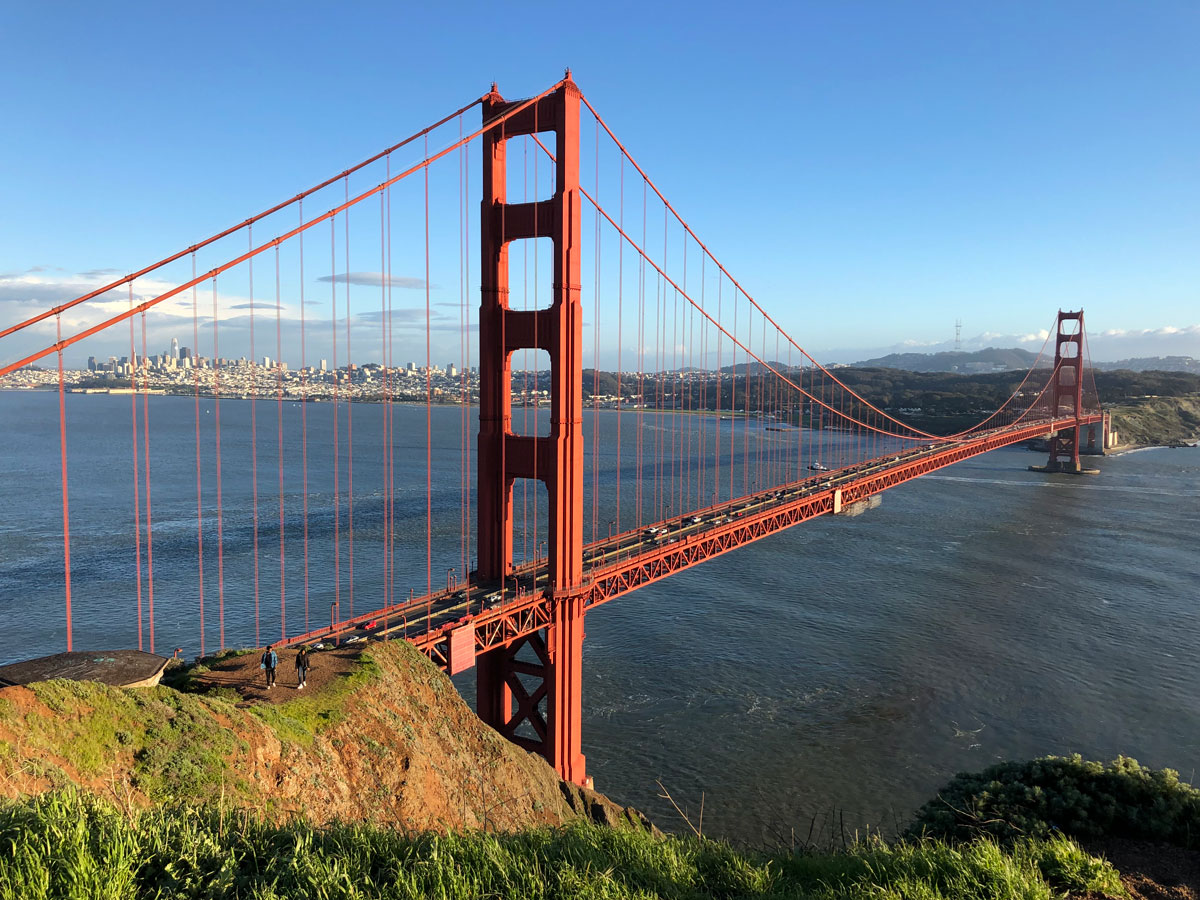 Then we ran back to the Tenderloin where we met Chris our old client at Mikeller for dinner, then Josh and I looped thru Chinatown and BARTed back to Oakland.
On Thursday we had all meetings, but I managed to get a workout and a couple of morning runs in (I love love love running in cities where I can zoom past pedestrians (respectfully!) and have a lot of variety in route choices). Plus I went baijiu shopping in Oakland's chinatown and picked up a couple of new bottles that I've never tried before. Plus I toured the Cathedral of Christ the Light, which I think deserves its own post.
I really like Oakland; I've been heading there for client trips for almost ten years now, and it's got such a nice scale to it. I know it's the Brooklyn of the bay area, and I know it's got a ton of difficult problems, but dropping in for two days is the way to do it - never needing to drive or buy real estate or any of those actual nitty-gritty parts of living there - I always get to experience the very-charmed version.