Tulsa 2019
Did you know that Tulsa has cool stuff? We had a suspicion, so we drove down to investigate.
We had 36 hrs free while the kids were at camp, so we peer-pressured Tim and Anne to come with us on a micro-road trip to Tulsa. We got an airbnb, and packed an itinerary with stuff to do (plus a little wiggle room for car trouble).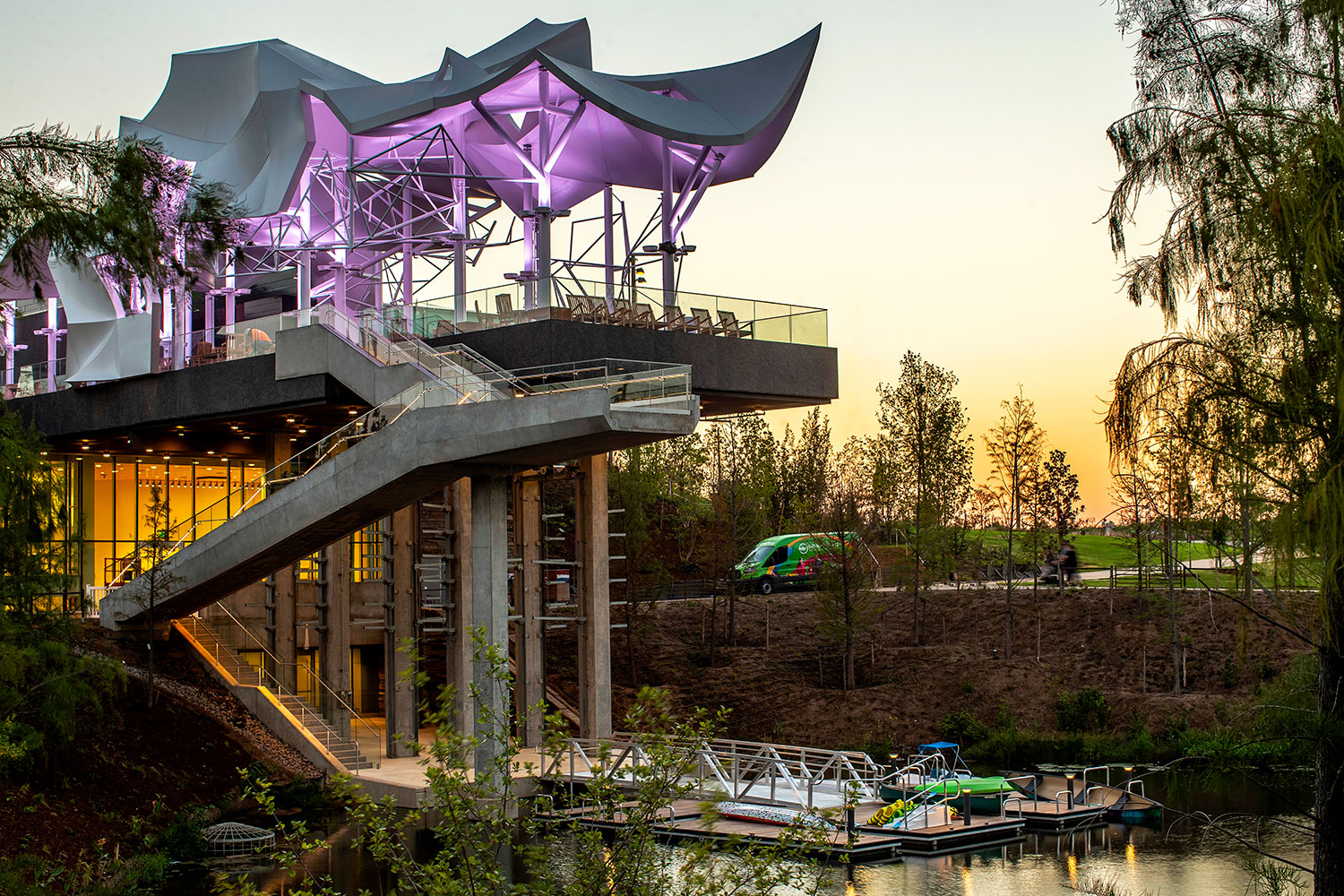 Really the big impetus for this was because I've been wanting to see The Gathering Place, a new giant public park that's full of cool playgrounds and architecture. It was designed by the same firm that did Maggie Daley in Chicago. It's great! It's huge, it's full of great amenities, it's free, and it's an incredible asset to the city. If you've got a design-nerd bone in your body, it's really fun to see.
I was verrrrry curious about how the place runs, though. The design and buildout are amazing, but I really want to see their Standard Operating Procedures manual. I would kill to be a fly on the wall of their management meetings.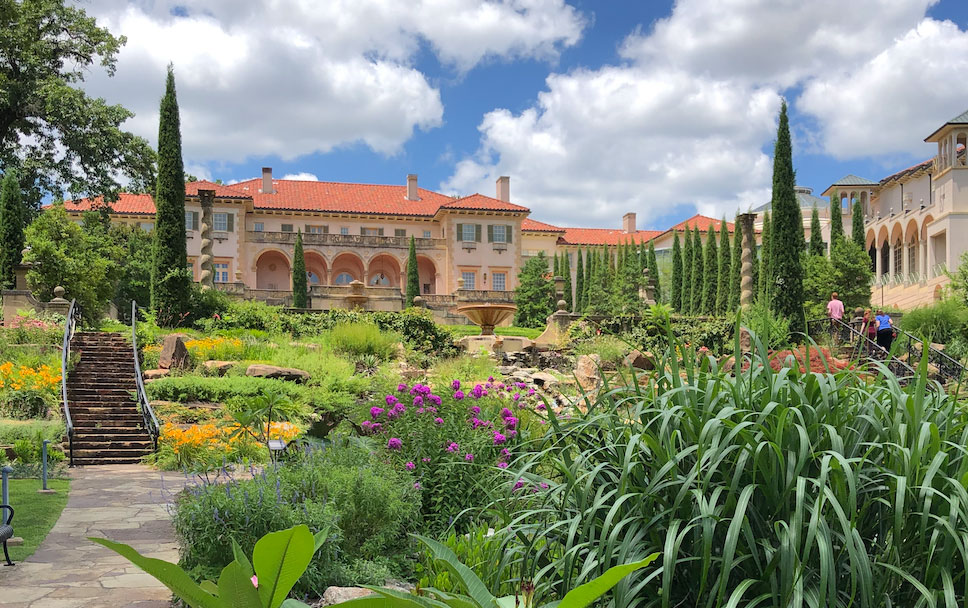 We also went to the Philbrook museum (both in the 'burb's and downtown), which was great. It's a cool museum, has a good collection of work. My favorite piece was Slumgullion, a recreated log cabin on the grounds that uses tshirts and fabric and epoxy as a roof and between the timbers. It creates a beautiful stained-glass effect in the sunshine. It's really a very Bob Cassily vibe.
We also: ate good food, enjoyed good company, walked around downtown, which was pretty vibrant, and tried and failed to fix a flat tire. 10/10 would visit again.